ArcGIS♯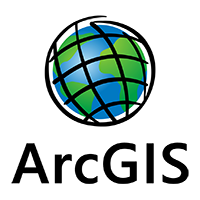 ArcGIS is a family of geographic information systems (GIS) software developed and maintained by Esri.
Access to ArcGIS Desktop 10.6 and ArcGIS Pro 2.6 is available to all engineering students and other students taking engineering courses via a Remote Desktop Server hosted at coe-svw-aarcgis.coe.drexel.edu.
Please note that ArcGIS Pro requires a licensed Esri account — if needed, please request an account from the Drexel IT Accounts team.
Students from other majors may request access to this server via a ticket.
Support Software♯
Currently, Hazus 4.2 is installed to support downloading maps and resources made available by FEMA's Natural Hazards Risk Assessment Program.
Allowed Usage♯
Teaching and Research