ArcGIS♯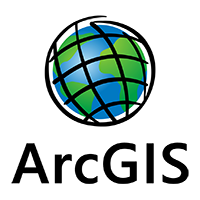 ArcGIS is a family of geographic information systems (GIS) software developed and maintained by Esri.
Access to ArcGIS Desktop 10.8 and ArcGIS Pro 3 is available to all engineering students and other students taking engineering courses in the Engineering Virtual Labs.
Please note that ArcGIS Pro requires a licensed Esri account — if needed, please request an account from the Drexel IT Accounts team.
Support Software♯
Currently, Hazus 5.1 is installed on coe-svw-aarcgis.coe.drexel.edu to support downloading maps and resources made available by FEMA's Natural Hazards Risk Assessment Program.
Allowed Usage♯
Instruction and research use are fully supported under our ESRI licensing terms.