SolidWorks♯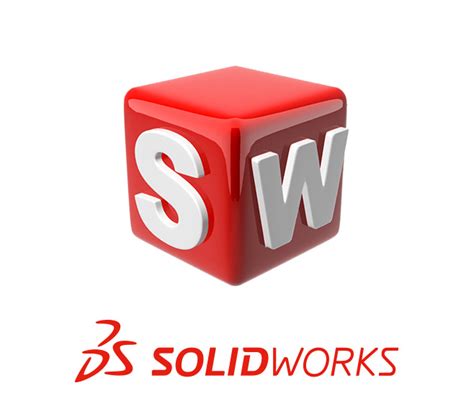 SolidWorks is a solid modeling computer-aided design (CAD) and computer-aided engineering (CAE) computer program that runs on Microsoft Windows. SolidWorks is published by Dassault Systèmes. The College of Engineering maintains a campus license that allows all members of the Drexel community to install and use the software for academic purposes.
Allowed Usage♯
The College of Engineering currently licenses SolidWorks under a university-wide instruction-only license. SolidWorks may be used by any academic program at Drexel for teaching and course work purposes only. This license does not allow any research use. Research licenses are available for purchase by research groups or departments. Please contact us if you'd like to obtain a quote for a research license.
Computer Lab Access♯
SolidWorks is available to students via computer labs in MEM, ECE, ET, and upon request in other departments. It is also available to students in the Engineering virtual labs.
Installing on Personal Computers♯
Version Compatibility♯
Our educational license isn't valid for new versions until a few months after the general release. Please make sure you install the same version on your personal computer that's available in our computer labs to maintain compability. The current supported release of SolidWorks is 2022 SP5.
Installing SolidWorks♯
Supported Platforms
SolidWorks will only run on Microsoft Windows. To access SolidWorks from another operating system (such as MacOS or Linux), please use the Engineering Virtual Labs.
You can skip registration and downloading the entire installer by instead copying the installer directly either from SharePoint or from SolidWorks Student in the Software share on the COE File Server. You can follow along with the video walkthrough of the installation process.
Download the SolidWorksSetup.exe self-extracting installer and serial.txt file

Via SharePoint, get the files from the SolidWorks folder (Drexel account required)
Via the COE File Server, open a file explorer window, and go to \\files.coe.drexel.edu\software\solidworks student\ to find installers and the appropriate serial numbers.

If you're off-campus, please connect to Drexel's VPN service first to be able to connect to the COE File Server.

Run SolidWorksSetup.exe to extract and launch the installer.

The necessary serial numbers are included in the file called serial.txt.
You do not need to remain connected to Drexel's VPN to install or run SolidWorks.

If you run into issues, please review the SolidWorks installation walkthrough video.
My.SolidWorks.com Student Account Registration♯
SolidWorks provides student resources, including software installers and training courses, via My.SolidWorks.com. Be sure to follow these instructions carefully when registering for a Student Account.
Note: You will use our serial number after you have created and logged into your MySolidworks account. Do not enter it in the "Serial #" input field when registering.
Training Courses♯
SolidWorks has comprehensive training courses available @ https://my.solidworks.com/training once you've created your MySolidWorks Student Account using the instructions above.