AspenTech♯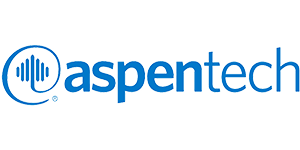 The aspenONE toolkit is provided to students in the Chemical and Biological Engineering department (CBE), including AspenPlus, Aspen HYSYS, and other process modeling tools.
Computer Lab Access♯
The software is installed in all CBE computer labs and is available via the CBE virtual labs.
Installing on Personal Computers♯
Aspen is available to install on students' computers running Windows. You must be connected to Drexel's VPN to access the installer, and also to access the license server once Aspen is installed.
Right-click on your Start Menu and click Run.
Type \\files.coe.drexel.edu and click OK.
If prompted for credentials, enter your Drexel email address and password.
If you cannot connect, please verify that you're connected to Drexel's network (via Ethernet, Wi-Fi, or VPN)
Go into the Software folder, and then into Aspen.
Double-click on Install Aspen 12. This will launch the installer.
You may be prompted for your credentials again - please re-enter them if requested.
Please note that the installer takes quite a while, so please make sure your computer does not go to sleep or lose its connection until the installation is complete.
License Server Update♯
We recently switched license servers for Aspen. If you already have the software installed, you can update the license by running the aspenONE SLM License Manager, and then clicking Configuration Wizard. Click the trash can icon next to the existing license server. Enter license02.coe.drexel.edu, click Add Server, then Apply Changes. You can then exit out of the license manager and try launching an Aspen program to confirm the licensing works.
Research Use♯
Certain research use is permitted under the Aspen academic license. Please let us know if you need Aspen for research use so we can verify that your project is compliant with the license terms and to discuss license cost sharing arrangements.